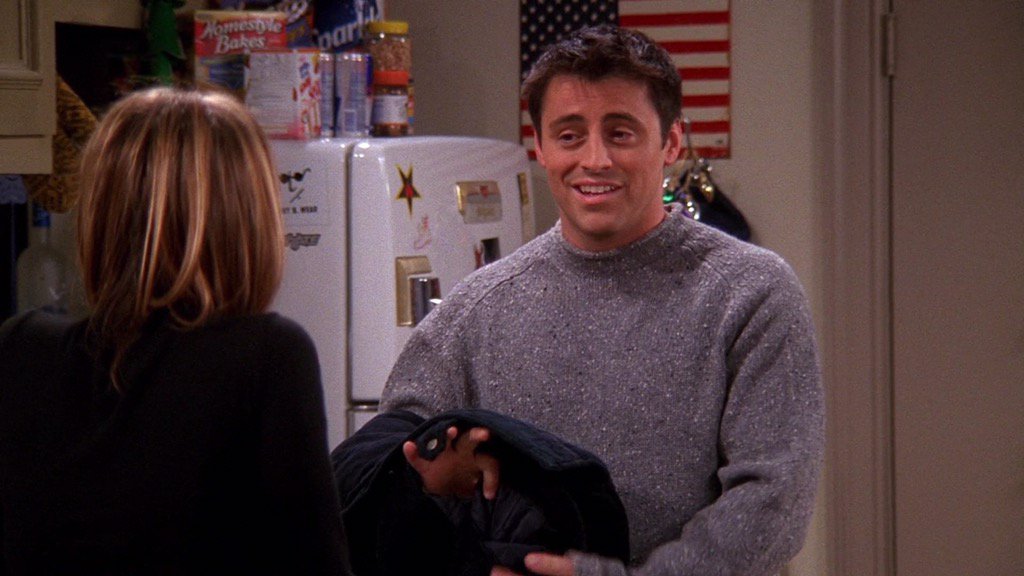 Rachel: (into phone) I'll call you back (hangs up).
Joey: Who was that?
Rachel: Just the pizza place.
Joey: You hung up on the pizza place? I don't hang up on your friends!
Jennifer Aniston and Matt le Blanc in the ever-popular Friends (1994 – 2004). Another hilarious example of Joey's deep love of food. After all, Joey doesn't share food!