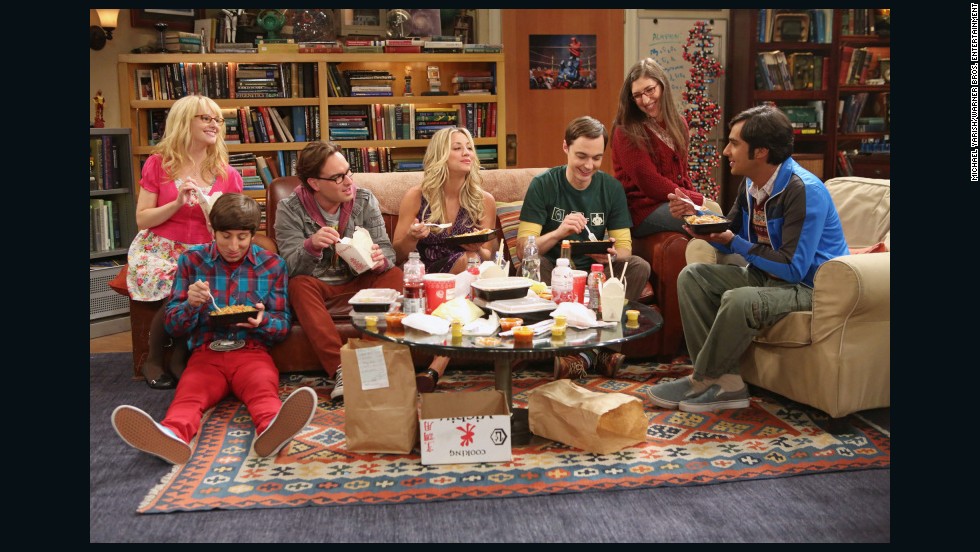 Penny: Howard, you're going to throw away a great girl like Bernadette because you're holding out for some ridiculous fantasy?
Howard: Hey, just because you settled doesn't mean I have to.
Leonard: Excuse me, I'm sitting here.
Penny: Hey, I did not settle for Leonard. I mean, obviously, he isn't the kind of guy I usually go out with, you know, physically.
Leonard: Again, I'm right here.
Penny: My point is, I do not judge a book by its cover. I am interested in the person underneath.
Leonard: I am here, right? You see me.
Kaley Cuoco, Simon Helberg and Johnny Galecki in the long-running and highly popular comedy The Big Bang Theory (2007 – 2019).